Fatty liver disease, a prevalent condition worldwide, is typified by an excessive accumulation of fat in liver cells. If not properly managed, this condition could lead to serious health issues, such as cirrhosis and liver failure. Symptoms of fatty liver disease are often silent, but certain signs can surface on the face and skin.
Fatty Liver and Skin
The liver plays a pivotal role in detoxifying harmful substances in the body. A compromised liver can result in a variety of skin manifestations due to the buildup of toxins and alterations in blood flow and metabolism.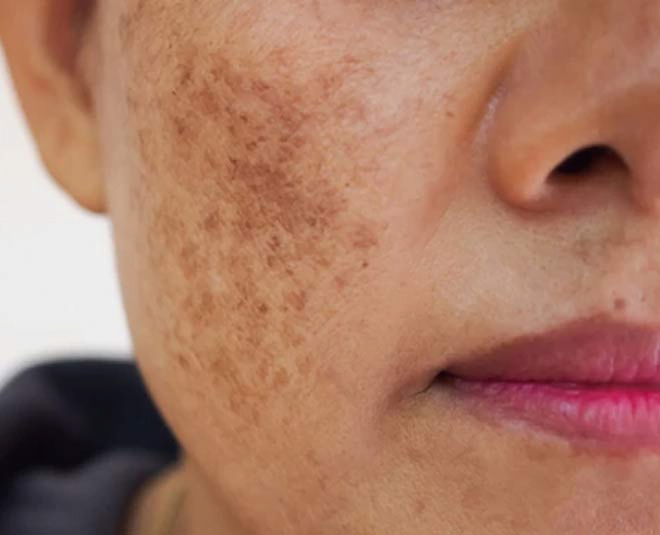 Jaundice
Jaundice, a hallmark sign of liver disease, causes yellow discoloration of the skin and the whites of the eyes. This happens when the liver can't effectively process bilirubin, a byproduct of red blood cell breakdown.
Red Palms
Liver disease may present as palmar erythema, a reddening of the palms caused by changes in blood vessels. This sign often couples with facial flushing, particularly evident on the cheeks.
Spider Angiomas
Spider angiomas, spider-like blood vessels visible beneath the skin's surface, often develop on the face and upper body in individuals with liver disease. These tiny web-like formations are due to elevated estrogen levels caused by liver dysfunction.
Dry Skin
Dry and itchy skin is a common complaint among people with liver disease. The itchiness is due to the accumulation of bile salts underneath the skin, resulting from impaired bile flow—a condition known as cholestasis.
Dark Patches
Dark patches or acanthosis nigricans are areas of darkened, velvety skin appearing in body folds such as the neck, armpits, and groin. This condition is often associated with obesity and insulin resistance, both significant risk factors for fatty liver disease.
Bruising
When your liver is damaged, it can hinder the creation of proteins essential for blood coagulation. This can make you more prone to bruising and extend the duration of bleeding.
When to See a Doctor
Even though fatty liver disease might not always show clear symptoms, the presence of the above skin changes should prompt a consultation with a healthcare provider for a comprehensive liver assessment.
Prevention
Fatty liver disease can often be prevented or managed effectively with lifestyle modifications. This involves following a healthy eating plan, regularly participating in physical activity, keeping a balanced body weight, reducing the consumption of alcohol, and abstaining from unnecessary medications.